easy connect LED120bau

The system is ready for an immediate use without an electrical specialist up to 100 m of LED-lighting strip!
The easy connectLED120bau-lighting strip is designed for the illumination of route ways, buildings and construction sites. It might be beneficial to use several lighting strips depending on the size of the building and the required minimum illumination.
A short description and a summary of all technical features are available in the data sheet.
The LED-lighthing strip can be used for the next construction project after finishing the present work.
Product description
The easy connect LED120bau-lighting strip is based on state-of-the-art LED-lighting strip technology.
The route way respectively building illumination is designed for an easy and quick installation. The illumination system can be put immediately in operation by inserting the shaped plug in a standard socket. Thus your building project is illuminated widely right from the beginning.
The LED-lighting strip is delivered on a reel optionally. This simplifies the installation and destruction of the LED-lighting srip significantly. In addition the lighting strip can be stored for the next application.
The illumination system is available up to a length of 100 m.
The LED-lighting strip is equipped with a protection unit and a fuse in the connection box. Thus the lighting strip is protected against a wrong pre-fuse and highest stress peaks in the power supply network. Stress peaks can be generated by electrical machines which are filtered badly like circular saws or cutting-of wheels. The internal fuse can be switched on simply by pushing the outside button.
Switch GmbH & Co. KG offers different possibilities of installation. Apart from the well-known fixation with fixation dowels and cable ties, the lighting strip can now be fixed at metal structures and concrete piers with the cable clamps.
The LED-lighting strips suit perfectly to illuminate stairways using the various ways of fixation.
Please contact Switch GmbH & Co. KG for appropriate concept- and system proposals.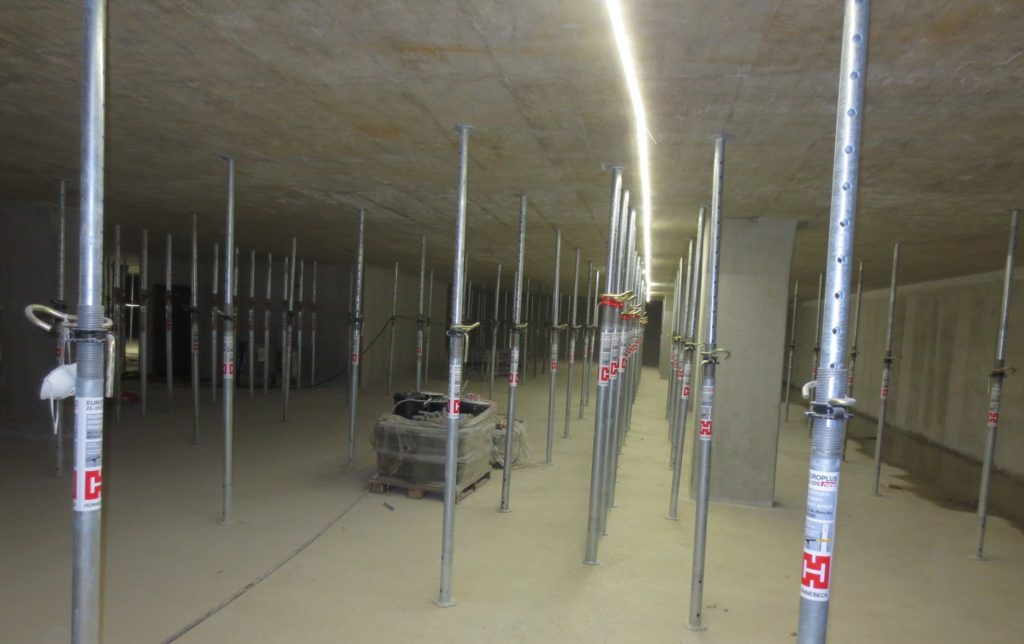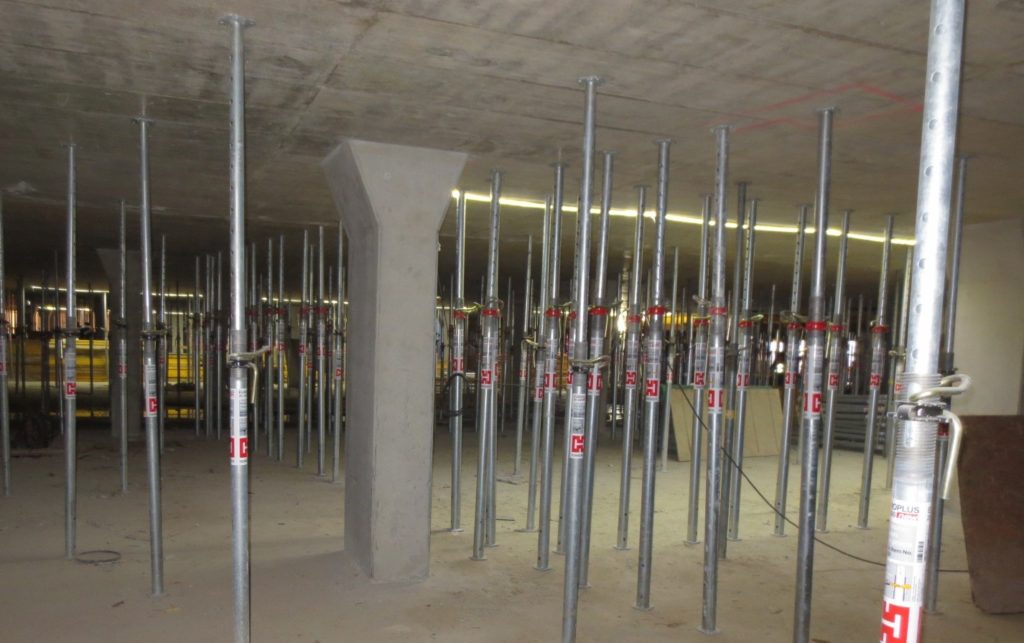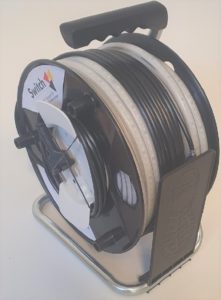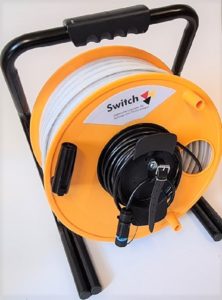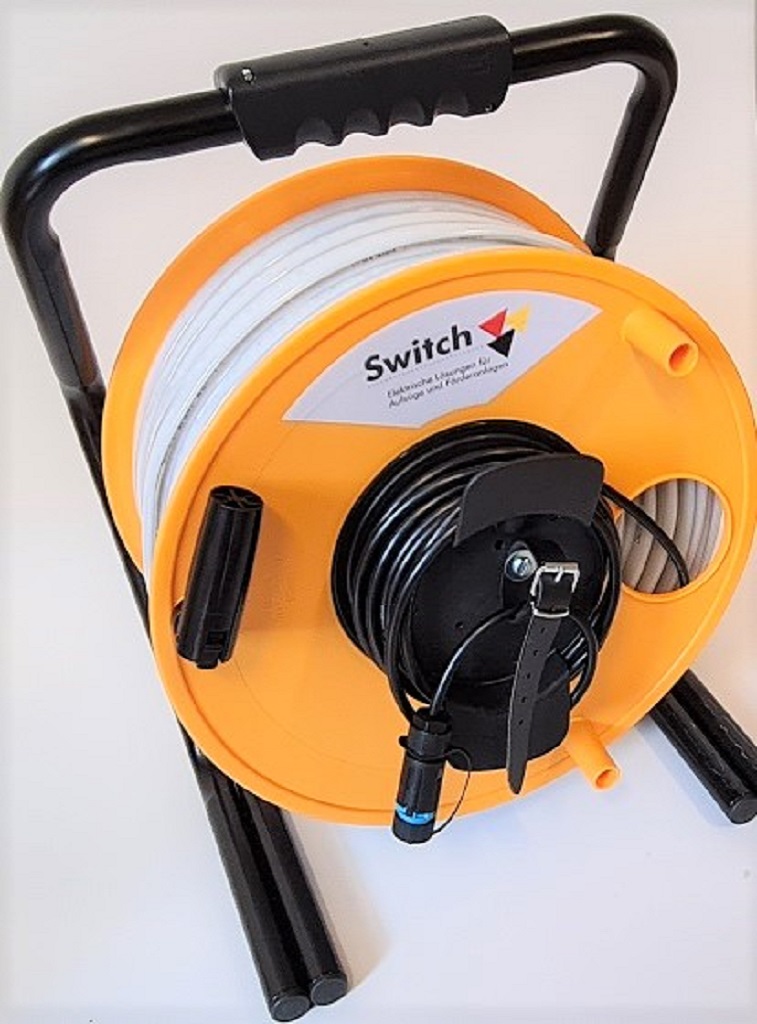 Large number of LEDs enables a wide radiation
→ higher illumination in the building
→ all-over illumination of the building
→ reduces direct dazzling
Diffuse jacket material
→ considerably reduced direct dazzling
→ brighter lateral illumination of the building
Deployment of ultra-high performance LED-chips
→ highest degree of illumination
→ minimum power consumption with longer service life time
Key features at a glance
Easy installation
→ shortens the time during installation and destruction
→ reduces cost of installation
Robust construction and reinforced jacket material
→ reduces damages due to improper handling
LED-connection box with semiconductor protection
→ protects the LED-lighting strip against stress peaks
LED-connection box with fuse
→ protects the feed-line of the LED-lighting strip
→ easiest reconnection after acting fuse
| | |
| --- | --- |
| Power supply | 220 – 240 VAC |
| Configuration | 120 LEDs per meter |
| Angle of illumination | > 160 degree |
| Color temperature of the light | approx. 5,000 K (similar to daylight) |
| Available lenghts | 5 to 100 m, in 5 m-sections |
| Power cord | 5 m rubber hose (H07RN-F) with shaped plug |
| Temperature range | -20 °C to +50 °C |
| Dimensions (width x height) | 12 x 7 mm |
| Weight | approx. 100 g per meter |
| Degree of protection / Safety class | IP65 / 2 |
| Burning characteristic | self extinguishing |
Orders can be placed directly
by e-mail: order@switch-gmbh.de
The order form is available here.
Purchase requisition
Please contact Switch helpdesk for any further question.
Phone: +49 511 616 59 60-0
We will advise you willingly.