Switch GmbH is a midsize company located in Isernhagen close to Hannover / Germany.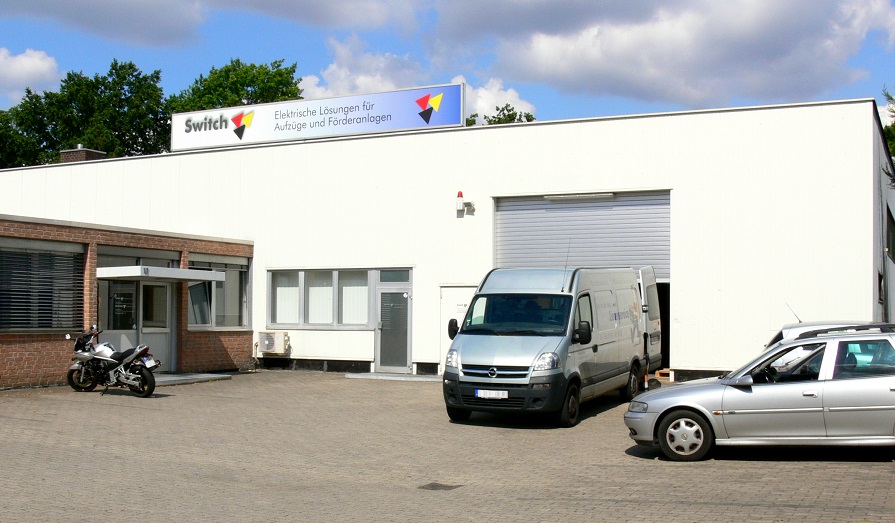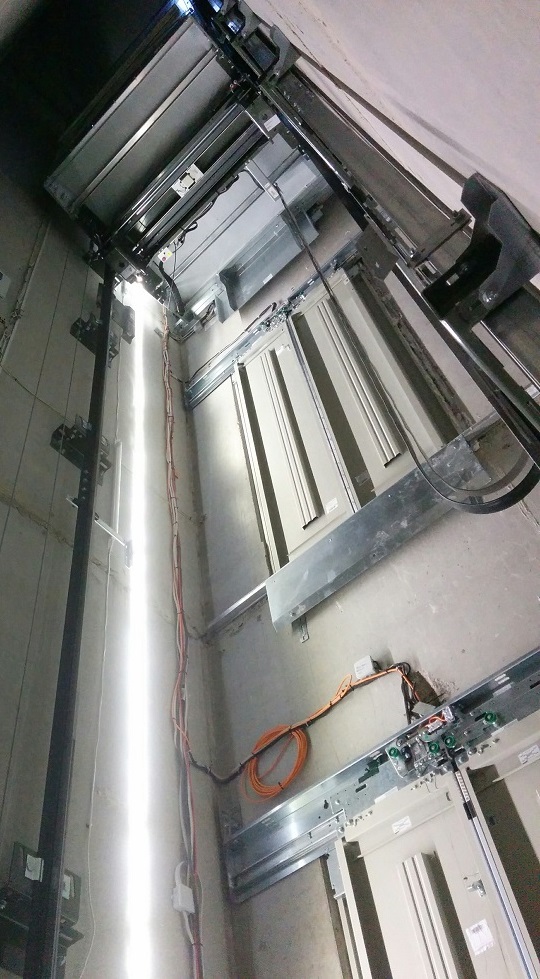 Shaft lighting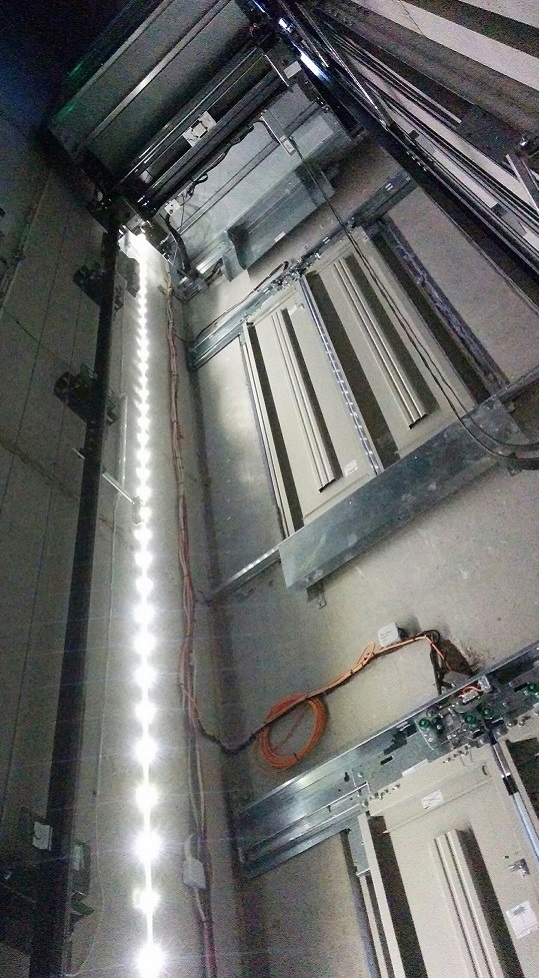 Emergency lighting in the entire shaft Emergency lighting only on the cabin roof
LED-shaft lighting sytems
Switch GmbH has offered as the first company LED-lighting systems for the professional use in elevator shafts in 2014. Since that time these lighting systems reached quickly a very high market acceptance.
Since 2014 the product portfolio of Switch GmbH has been expanded with various new developments.
Present state-of-the-art is the patented LED-lighting strip with integrated emergency light (easy connect LED120plus). An appropriate lighting control unit is available too.
An overwiev of all actual LED-lighting strips is composed here.
LED-lighting systems for route ways- and building illumination
Switch GmbH offers LED-lighting strips for the route ways- and building illumination.
LED-lighting systems with safety illumination are part of the product offering.
All LED-lighting strips can be delivered on reels for easy installation and professional storage.
An overwiew of the available LED-lighting systems is available here.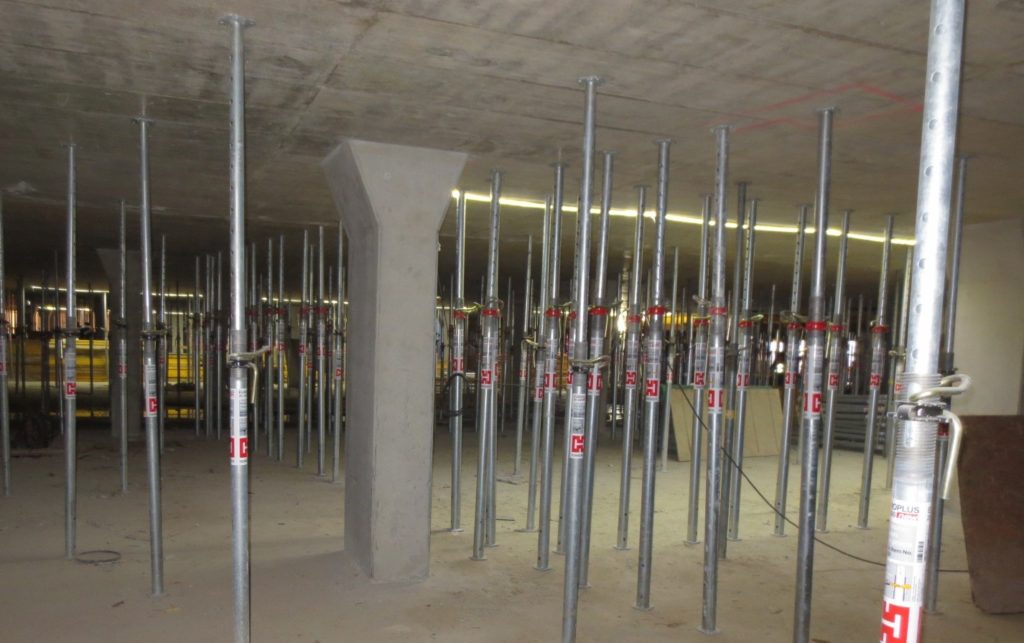 Customised switching solutions
Switch GmbH offers numerous customised solutions in the product range of switching devices and switching systems.
Please contact Switch GmbH for any customized solutions.
Europe-wide network
Switch GmbH and it's partners operate internationally and can offer a full service Europe-wide.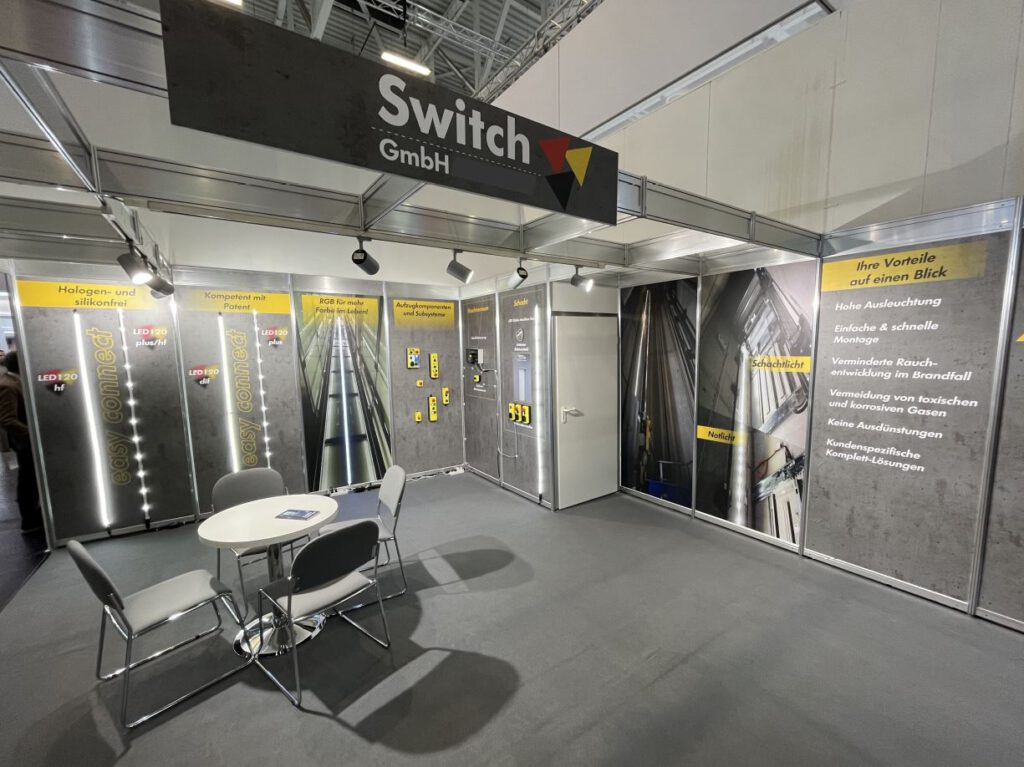 1998
Foundation of Switch GmbH & Co. KG; design, construction and manufacturing of components and testing equipment for elevator and crane industry.
1999
Exclusive representation of Giovenzana International B.V., a leading manufacturer of components for elevators and cranes.
2001
Introduction of easy connect 1-shaft lighting
2003
First development of remote controlled operating panels of cranes using Bluetooth-technology
2007
Expansion of manufacturing in the product range of customized switching components
2009
Introduction of easy connect 2-shaft lighting
2014
Introduction of easy connect LED-shaft lighting
2016
Introduction of easy connect LEDplus–shaft lighting with integrated emergency light
2017
Shaft lighting system with easy connect LEDplus-shaft lighting with emergency light and shaft lighting control unit
History of company
2018
Introduction of the improved easy connect LED120-shaft lighting
2018
Introduction of easy connect LED120dif-shaft lighting with diffuse jacket material
2019
Introduction of the improved easy connect LED120plus-shaft lighting with integrated emergency light and diffuse jacket material
2020
Introduction of the easy connect LED120bau-lighting strips for the route way- and building illumination
2021
Introduction of the easy connect LED120safe-lighting systems for the route way- and building illumination including a safety lighting
2021
Introduction of the easy connect LED120hf-lighting strip with non halogen and non silicone jacket material and non halogen connection cable
2022
Entry to realkapital Mittelstand KGaA, change to Switch GmbH
2022
Introduction of the easy connect LED120plus/hf-lighting strip with non halogen and non silicone jacket material and non halogen connection cable
2022
Introduction of the easy connect LED120/3k-lighting strip for residential areas and building illuminations
2023
Introduction of the FLEXblue and FLEXblue+ LED–lighting strip systems for flexible applications