The entire portfolio for you!
Switch GmbH & Co. KG offers a complete portfolio. Our solutions and systems are based on an accurate analysis of market demands and requirements. International standards have been taken into account during each phase of the design.
Switch GmbH & Co. KG has introduced LED-shaft lighting for the professional use in elevators already in 2014. Since that time Switch GmbH & Co. KG is the trendsetter for LED-shaft lighting systems. The products are continiously under improvement process; new developments have been launched regularly.
We are certified
All LED-shaft lighting systems are CE-certified and fullfill the RoHS– and REACH-guidelines as well as the requirements of the European lift standard EN 81-20.
Custom-made solutions
We offer various tailor-made solutions to our customers in the range of switching components and equipments.
We have the experience
We have invented LED-shaft lighting technology and we improve it continiously. Please benefit from our experience.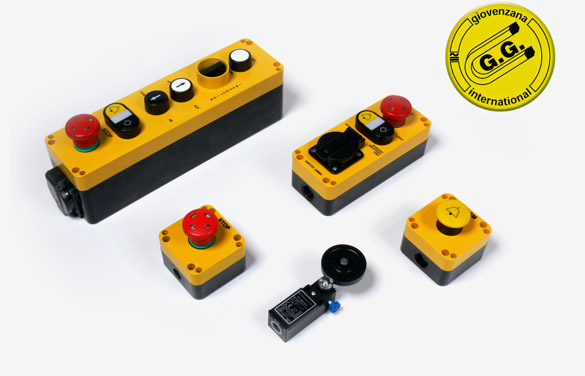 Giovenzana International B.V.
Switch GmbH & Co. KG is in close partnership with Giovenzana International B.V., a leading manufacturer of high-quality pendant stations, emergency stop buttons, cam switches, handling systems, key-switches etc.
Switch GmbH & Co. KG takes care of the German market with regard to switching devices and components in this partnership.