easy connect LED120safe

The easy connect LED120safe-lighting system is designed for the illumination of route ways, buildings and construction sites. This illumination system includes a safety lighting. Thus your route way respectively building is still illuminated even in case of a break-down of the main power supply. People can safely leave the building. The safety light will be available for 1 hour at least.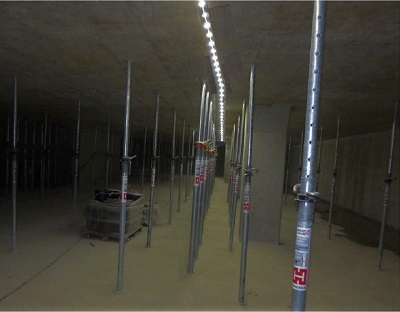 The LED-safety-lighthing system can be used for the next construction project after finishing the present work.
A short description and a summary of all technical features is available in the data sheet. The quick installation and the easy initial operation of the system is summarised in the user manual.
Product description
The safety lighting system easy connect LED120safe includes the route way– respectively building illumination, an emergency lighting and an appropriate light control unit.
The light control unit includes the rechargeable battery for the safety lighting as well as the electronic for monitoring the main power supply. The unit will immediately switch to the rechargeable battery-mode in case of power breakdown. The safety lighting is now illuminating effectively the building up to 3 hours depending on the length of the lighting strip.
The light control unit is available with a robust plastic box or with a shock-resistant, lockable metall box; especially suitable for construction sites.
The LED-lighting strip is delivered optionally on a reel. This simplifies the installation and dismounting of the LED-lighting strip significantly. In addition the lighting strip can be stored professionally for the next application.
The safety lighting system is available up to 100 m.
The LED-lighting strip is available optionally with a non-halogen and non-silicone jacket material.
The illumination system can be put immediately in operation by inserting the shook-proof plug in a standard power socket and by connecting the LED-plug to the socket of the light control unit, just plug-and-play. Thus your building project is illuminated widely right from the beginning and protected by a safety lighting.
The plug of the LED-lighting strip includes an interlocking device to prohibit an inadvertent extraction of the plug.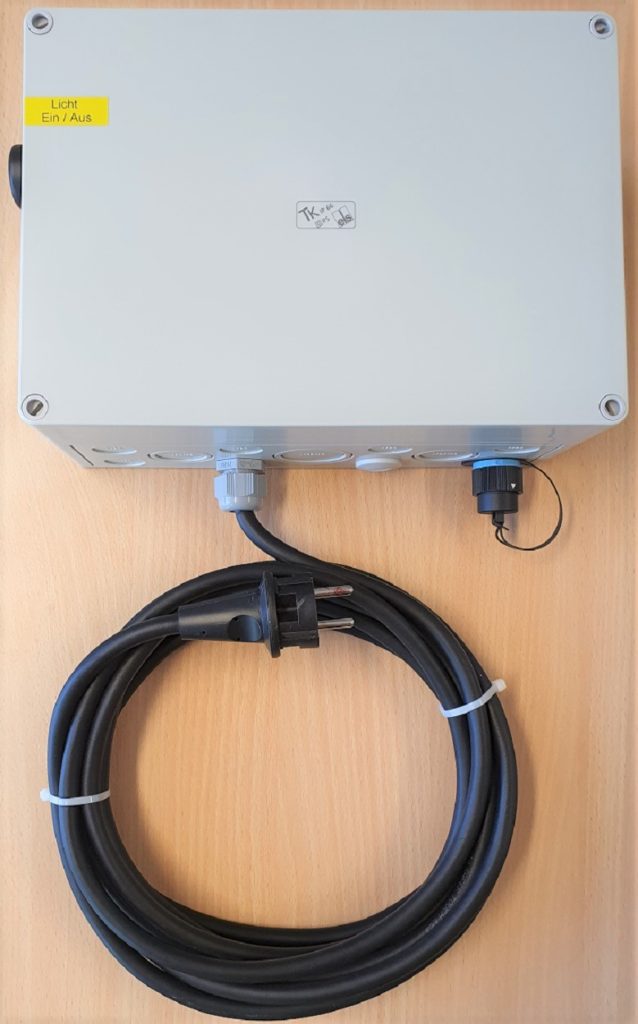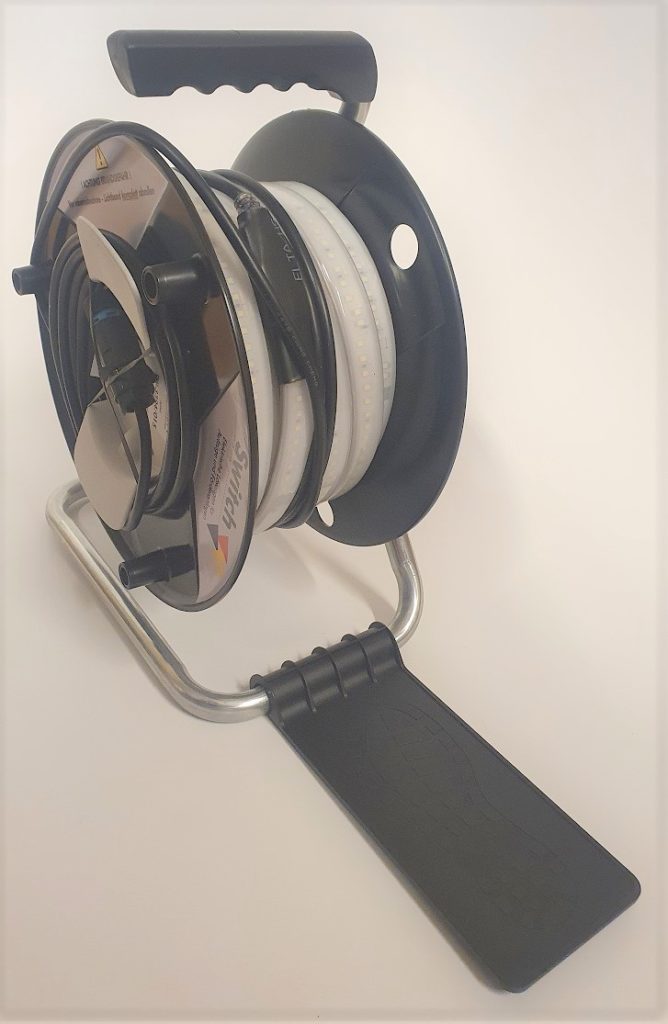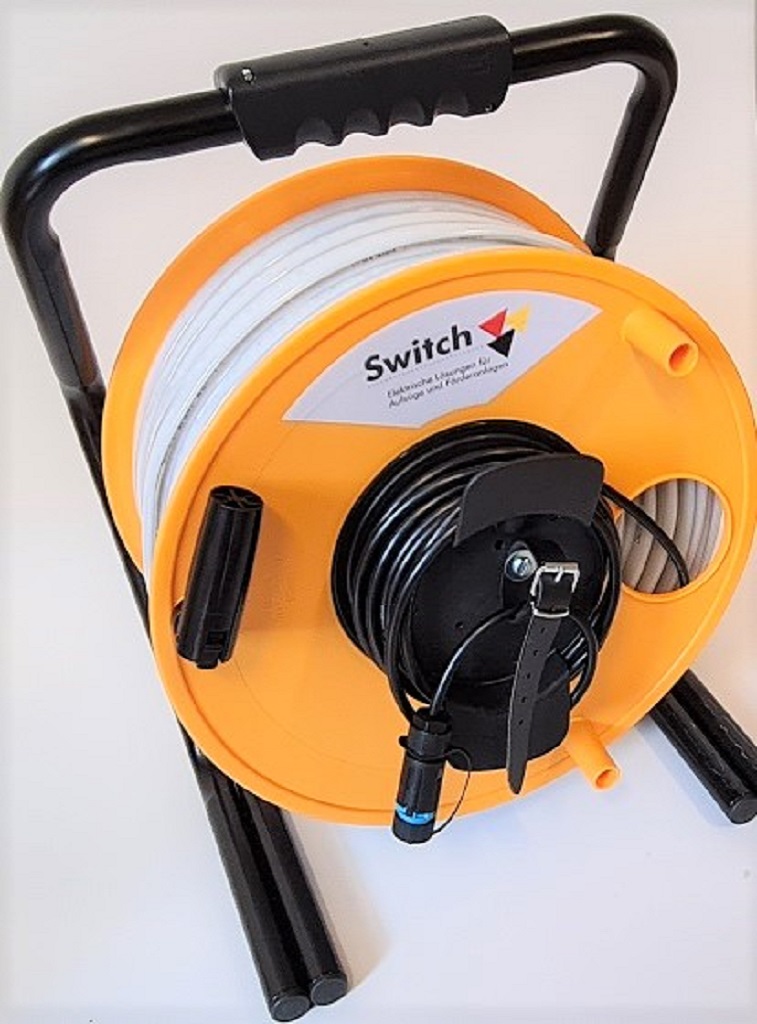 Switch GmbH & Co. KG offers different possibilities of installation. The lighting strip can be fixed on walls, ceilings, metal structures and concrete piers. It suits perfectly to illuminate stairways using the various ways of fixation.
Please contact Switch GmbH & Co. KG for appropriate concept- and system proposals.
Route way- and safety lighting in one LED-lighting system
→ easy and quick installation of 2 systems
→ no additional cable necessary for the illumination of escape ways
Safety lighting in the whole building with LED-lighting strip
→ significantly increased safety for the staff
→ equal illumination of the building even in emergency case
Large number of LEDs and diffuse jacket material
→ higher illumination in the building
→ all-over illumination of the building
→ reduces direct dazzling
Non-halogen and non-silicone jacket material (optopnal)
→ Prevention of toxic gases in the case of fire
→ no silicone typical evaporations
Key features at a glance
Easy installation
→ shortens the time during installation and dismounting
→ reduces cost of installation
→ reel for transportation and storage optionally available
Deployment of ultra-high performance LED-chips
→ highest degree of illumination
→ minimum power consumption with longer service life time
Neutral temperature of the light
→ natural reproduction of colors of all components and cables in the building
System-optimised light control unit
→ Safety lighting independant of the main power supply
Power supply
220 – 240 VAC
Average conservation time of safety lighting (up to a length of the lighting strip)
up to 30 m > 3 hours
up to 40 m > 2 hours
up to 100 m > 1 hour
Configuration; route way- / safety illumination
108 / 12 LEDs per meter
Angle of illumination
> 160 degree
Average vertical illumination (1 m-distance); route way- / safety illumination
> 300 lx / 35 lx
Color temperature of the light
approx. 5,000 K (similar daylight)
Temperature range
-20 °C to +50 °C
Available lengths
5 to 100 m, in 5 m-sections
Dimensions LED-lighting strip (width x height)
approx. 22 x 9 mm
Weight LED-lighting strip
approx. 210 g per meter
Dimensions light control unit (width x height x depth); metal- / plastic box
approx. 300 x 220 x 300 / 255 x 110 x 180 mm
Weight light control unit; metal- / plastic box
approx. 10 / 4.1 kg
Material of the light control unit; metal- / plastic box
Metal, powder-coated / Polystyrene
Power cord
4.5 m rubber hose (H07RN-F) with shock proof connector
Connection of LED-lighting strip
Plug-and-socket connection with interlocking device
Degree of protection / safety class
IP65 / 2
Burning characteristic LED-lighting strip
self extinguishing
Orders can be directly placed
by e-mail: order@switch-gmbh.de
The order form is available here.
Purchase requisition
Please contact Switch helpdesk for any further question.
Phone: +49 511 616 59 60-0
We will advise you willingly.